About

This

Scheme
There are various scholarships in India but among them, Pragati Scholarship has played a different role which completely helping girls to study. This AICTE Pragati Scholarship announced is beneficial for girls pursuing technical education. This scholarship for girls is an initiative for students enrolled in the first or second year of Diploma/Degree level courses through lateral entry in any AICTE-accredited institution. It plays a special role in empowering and achieving the goals of women through technical education. Girls who are eligible for AICTE Pragati Scholarship 2023 will get fifty thousand rupees. Below is all the information about the Scholarship Application, Eligibility, Scholarship Amount, and Form.
AICTE Pragati Scholarship 2023
All India Council for Technical Education is the Department of Technical Education under the Higher Education Department of India. Which is moving forward with the goal of improving technical education in India. That is why AICTE has released this progress Pragati scholarship 2023 for students who wish to pursue technical education. The main objective of the scholarship is to make girl students interested in technical education. Scholarships help girls financially so that their studies are not hindered in any way. Girls who are pursuing diploma and degree courses get 50 thousand rupees from this scholarship.
ALSO, READ- Ericsson Scholarship
Pragati Scholarship 2023 Highlights
| | |
| --- | --- |
| Name of the Scholarship | AICTE Pragati Scholarship |
| Provide By | All India Council for Technical Education |
| AIM | Provide financial aid to the girl child |
| Beneficiaries | Girls studying Technical Diploma or Degree Courses |
| Number of Scholarships | 10000 (5000 for each Diploma/Degree Course) |
| Application Mode | Online |
| Amount | INR 50000 |
| Year | 2023 |
| Last Date | 31st October 2023 |
| Official Website | https://www.aicte-india.org/ |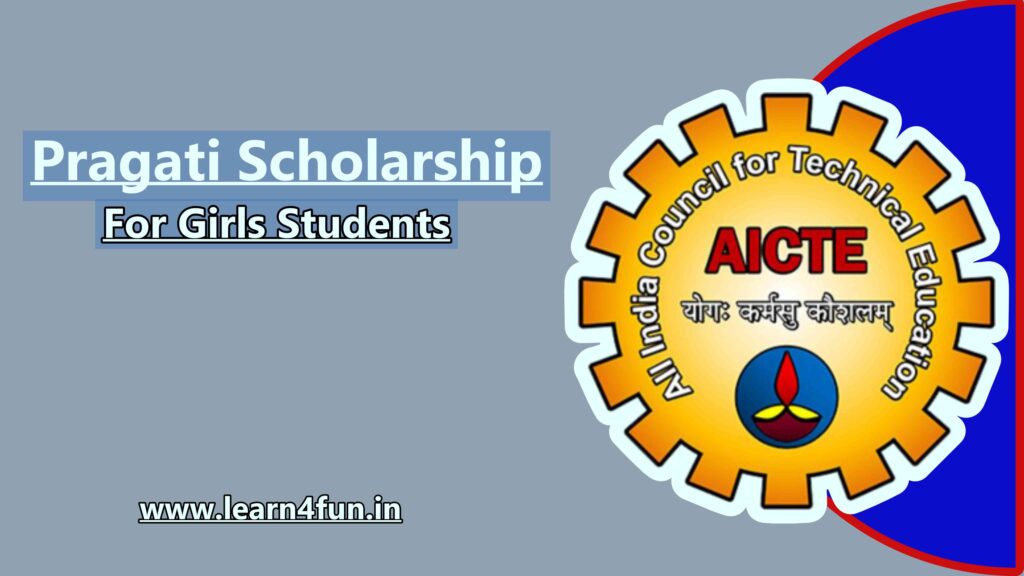 Object Of Pragati Scholarship
The main objective of launching the AICTE Pragati Scholarship 2023 was to provide technical education to girl students so that they can pursue this education without a lack of money. The amount awarded by this scholarship will help cover course fees and other expenses. So that all girls can complete this education without any financial burden on their parents. This scholarship helps a lot to provide education to all the students. This scholarship has contributed to increasing the empowerment of girls in the country. This will promote technical education in the country.
Benefits of Pragati Scholarship 2023
Pragati Scholarship will be given INR 50,000 rupees to girls studying both diploma and degree courses. The scholarship amount will be credited to the beneficiary's bank account. The scholarship amount will be paid into the account of the beneficiary through Direct Bank Transfer (DBT) method. Your bank account details will be taken from the records provided in your form.
paying for college fees.
buying of books.
buying software and laptops.
buying of computers.
purchase of equipment.
ALSO, READ- HDFC Bank Scholarship
Number Of AICTE Pragati Scholarship 2023
A total of 10 thousand scholarships are filled under AICTE Scholarship. 5000 for girl students pursuing diploma courses and 5000 for girl students pursuing degree courses. The main objective of the scholarship is to benefit 10000 students every year.
Eligibility Pragati Scholarship For Girls
Eligibility criteria must be known before applying. Below are the following eligibility you must take a look:-
Must be a girl student.
Up to two girls per family.
Must be admitted in the first year of a Diploma/Degree course.
Admission in the second year of a diploma or degree course through lateral entry in AICTE approved institution.
Annual income should be below 8 lakh rupees.
The applicant must be a citizen of India.
Documents Required For Pragati Scholarship
Below are all the documents you need to submit along with the form while applying for AICTE Pragati Scholarship:-
A copy of the SSC/10th certificate.
A copy of your HSC/12th certificate (In case of Degree level).
ITI certificate copy (In case of Lateral Entry for Diploma level).
Diploma certificate copy (In case of Lateral Entry for Degree level).
Bank Passbook
Caste Certificate (SC/ST/OBC)
Aadhar Card
Study Certificate
Annual Family Income Certificate
Parent's Declaration
Bank Mandate Form
join our telegram channel for more updates
Reservation for Pragati Scholarship
| | |
| --- | --- |
| Category | Percentage |
| OBC | 27% |
| Scheduled Caste (SC) | 15% |
| Scheduled Tribe (ST) | 7.5% |
Pragati Scholarship 2023 Application Process
Candidates have to log in to the Official Portal to apply online. NSP portal where you are given information about various scholarships. Applicants have to log in to apply after entering the portal. Pragati Scholarship Last date to apply is 31st October 2023. Below are the steps to apply
Visit scholarships.gov.in to access the National Scholarship Portal webpage.
Click the "Login to Apply" option on the homepage.
To apply for new scholarships, a login page that asks for login information will open.
Application ID, password, and captcha code must all be entered.
Simply select "Login."
"Apply for AICTE Pragati Scholarship 2023" should be clicked.
Open up the application form. Fill out all the information highlighted with an asterisk (*).
Upload all the documents as virtual files with the appropriate file sizes.
Check the application before submitting it because candidates won't be able to make changes, and applications that aren't complete or accurate will be rejected without further consideration.
Select "Submit"
ALSO, READ- SBI Scholarship 2023
Renewal AICTE Pragati Scholarship For Girls
Pragati Scholarships are offered to diploma and degree students. Therefore those diploma course girl students who are in their second and third year and degree course who are in their fourth year have to renew the scholarship. Below are the steps to be taken to renew the scholarship.
Visit the Pragati Scholarship Scheme website.
Enter the User ID, Candidate ID, and Password to access your profile.
Click the link for Application Renewal on the portal as soon as you log in.
The application form for the application renewal will appear on your device's screen after clicking the link.
Put in all the information requested on the application form.
Click on the Submit button when you have uploaded all the necessary documents.
For future reference, keep a paper copy of your application.
Selection Process Of Pragati scholarship 2023
AICTC Selection Committee will select the eligible candidates among the girls who have applied for Pragati Scholarship 2023. Listed below is the selection process for Pragati Scholarship 2023.
firstly, Applications will be reviewed by the AICTE Selection Committee. secondly, Selection will be made on the basis of a merit-based examination of the student. thirdly, After the selection of eligible candidates, the scholarship amount will be paid directly into their bank account through DBT. at last, Candidates can check the merit list on the AICTE official portal
Terms & Conditions Pragati scholarship
There are some terms and conditions to applying for this scholarship that students should keep in mind. Below are some terms and conditions-
Only students enrolled in the first year of a Diploma/Degree in the current academic year are eligible for this scholarship.
Students have to upload passport-size photographs in JPG or JPEG format to fill out the application form.
File size should not exceed 200 KB and signature size should not exceed 50 KB.
Students who are admitted under the management quota cannot apply for this scholarship.
Among the candidates who have applied for this scholarship, only eligible candidates will get this scholarship.
The scholarship amount will be directly transferred to the student's bank account through the (DBT) process.
Points To Remember
Before applying for any scholarship program the applicant must keep these points in mind to avoid any kind of mishappening.
Before applying for a scholarship, students must review the requirements.

To apply, candidates must have a valid email address.

To apply, candidates must have a valid mobile number.

When applying, students must include a recent photograph.

To be considered for the scholarship, candidates must upload valid documents.

Keep all your documents ready before applying for the scholarship.

Don't wait until the deadline to apply for scholarships.

Check the details carefully before the final submission of the application form.
Contact Details AICTE Pragati scholarship 2023
Students can contact the helpdesk if they have any problems or queries regarding the scholarship. Below is the contact information-
Address: AICTE, Nelson Mandela Marg, Vasant Kunj, New Delhi-110070
Contact Number: 011-26131576-78,80
Email: [email protected]
join our telegram channel for more updates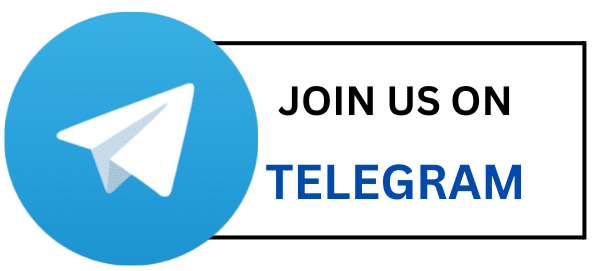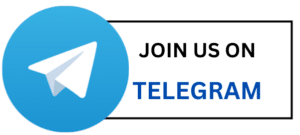 Scholarship Portal Details
| | |
| --- | --- |
| Scholarship | Portal |
| AICTE Pragati Scholarship(Fresh Applications 2022 Batch and Renewal Applications 2021 Batch) | National Scholarship Portal |
| AICTE Pragati Scholarship (Renewal Applications 2019 and 2020 Batch) | AICTE Web Portal |
Hello friends I am an Engineering student. At one time I was looking for a scholarship. And right now I provide information about scholarships for all of India. By my website