About

This

Scheme
Keeping in mind the education of the needy and meritorious students of the state, West Bengal Government has launched this Nabanna Scholarship Scheme. Students who have passed from Secondary (Class Ten), Higher Secondary (Class Twelve), and (UG) (PG) Universities, and who are permanent residents of West Bengal can apply for this scholarship. The main objective of this scholarship is to provide educational assistance to every needy and meritorious student under the Chief Minister's Relief Fund. Eligibility criteria for Nabanna Scholarship 2023 will share important documents and awards and also discuss step-by-step procedures to apply.
Stay connected with our website to know various scholarship and job recruitment information. Apart from this, you must join our Telegram channel and you will get all kinds of updates there
Join Our Telegram Channel For More Updates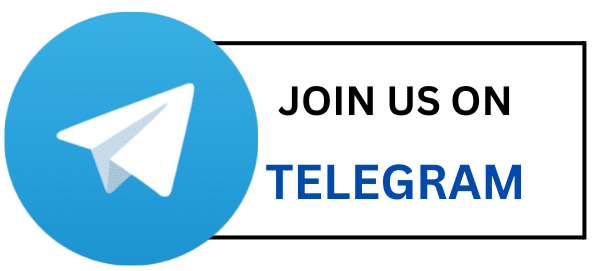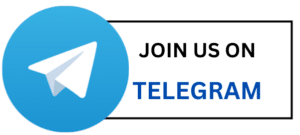 Nabanna Scholarship 2023
This Nabanna Scholarship was launched by Hon'ble Shri Mamata Banerjee, Chief Minister of West Bengal. Which is running with scholarships for poor and economically backward students of West Bengal. This Nabanna scholarship 2023 is offered from Class Ten to PG. All students from North Bengal to South Bengal in West Bengal can apply for the scholarship. Today I will discuss all the information about the scholarship in this article. Hope you read the article till the end so that you don't face any problems while applying next time
Details of Nabanna Scholarship
| | |
| --- | --- |
| NAME OF SCHOLARSHIP | NABANNA SCHOLARSHIP |
| PROVIDE BY | GOVERNMENT OF WEST BENGAL |
| ELIGIBLE FOR | STUDENT OF WEST BENGAL |
| ALSO KNOWN AS | WEST BENGAL CHIEF MINISTER RELIEF FUND SCHOLARSHIP |
| AMOUNT | INR 10,000 |
| APPLICATION MODE | OFFLINE |
| OFFICIAL WEBSITE | |
Object of Nabanna Scholarship 2023
This is a new scholarship launched by the West Bengal Government called the Nabanna Scholarship to help students who are talented but unable to study due to lack of money. Meritorious students of the state will get financial benefits for pursuing higher education under the scholarship. Also, the main objective of this scheme is to provide educational opportunities to financially weaker students so they can pursue their studies without worrying about financial burdens. Interested students should go to the official website of government to apply
Eligibility Criteria
the student must be a resident of West Bengal.
The students must have passed their last exam from a Board that is recognized, as well as the Council of the University of West Bengal, and continue their studies at any West Bengal institution that is recognized.
The student must have received at least 50% but no more than 60% overall in the Madhyamik (Class 10) examination to be eligible for the +2 level.
For the undergraduate level, the student must have received at least a 50% but no more than a 60% grade in the Higher Secondary (Class 12) examination.
The students should have received a graduation score of at least 50% but no more than 53% for the postgraduate level.
A student's family's annual income shouldn't exceed INR 1,20,000.
The applicants cannot receive any other state or national government scholarship or stipend for the same.
Documents Required
The Documents required for students to apply for the Nabanna scholarship are given in below-
Passport-size coloring photograph.
Admission receipt book. (photocopy)
Aadhaar Card (proof ID). (photocopy)
Mark sheet of previous year's exam. (photocopy)
Family Income Certificate issued by DM, SDO, BDO, or Group A Category Government Officer. (photocopy)
Rank Card and Allotment Letter. (photocopy)
Cast Certificate. (photocopy)
Bank account passbook. (photocopy)
Self-declaration of the student (photocopy)
mobile number
The Reward of Nabanna Scholarship 2023
the amount that will be given to the students through Navanna Scholarship is mentioned below
After receiving the application, it is sent to the DM of the Police Commissioner for re-verification.
10 thousand rupees is paid to the student every year after verification.
Students can check their approval list on the official website
Last date of the Nabanna scholarship 2023
The last Date for Form Submission of the Nabanna Scholarship at the NABANNA Office is 31st January 2022.
Features & Benefits of the Nabanna Scholarship
The West Bengal government has introduced a new scholarship.
This scholarship is known as the Nabanna Scholarship.
The student must pass both the class 10th and 12th exams in order to be eligible for the benefit under this programme.
This programme is offered, particularly for students who qualify but are unable to continue their education owing to a lack of funding.
The needy and deserving State students will receive financial aid under this programme.
The Nabanna Scholarship was established primarily to assist students with educational opportunities so they may continue their studies without worrying about money.
Students who get this scholarship will be able to pursue further education.
All interested candidates must go to the West Bengal government's official website to submit an application for the Nabanna Scholarship.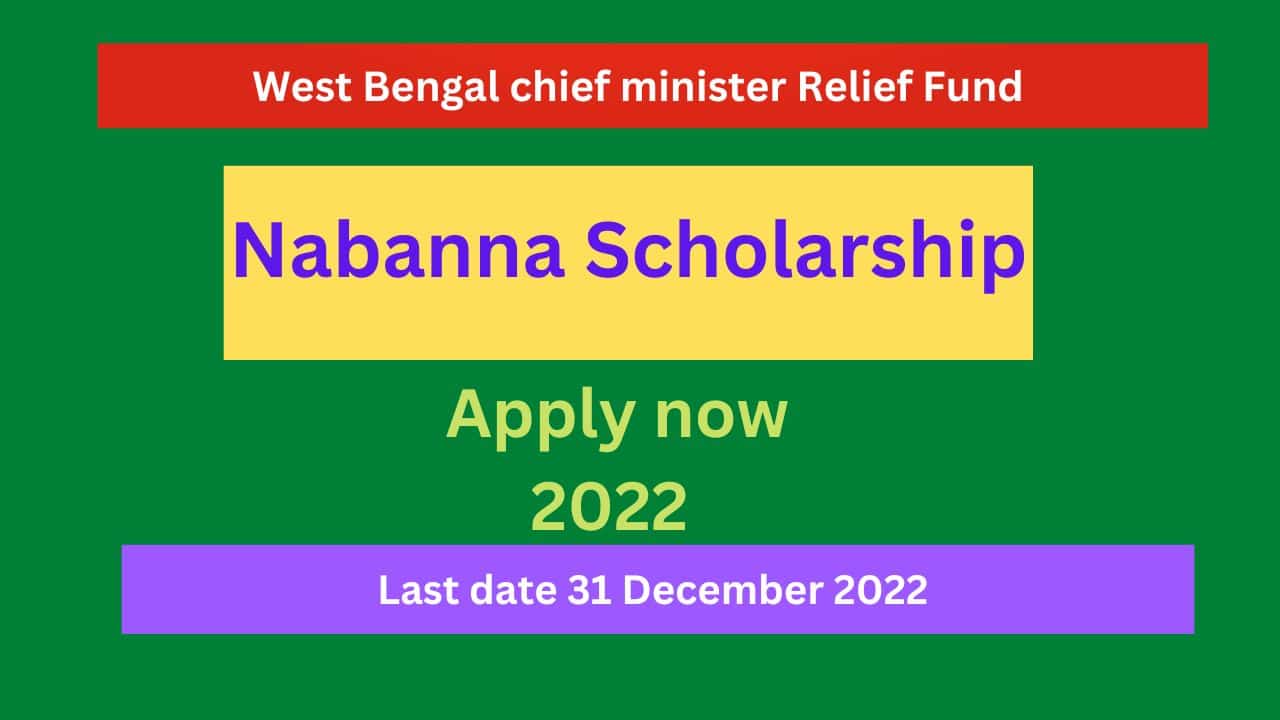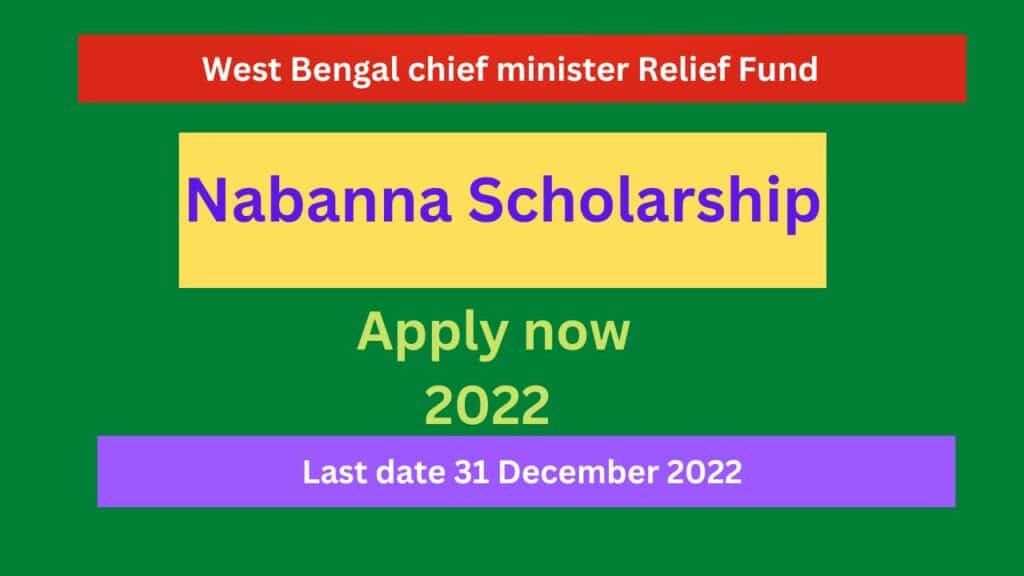 How to Apply?
Check out the Nabanna scholarship application process below at a glance-
First, you go to the "

Official Website

" of the West Bengal Government.
The home page will appear in front of you.
Go to the homepage and click on Nabanna Scholarship Application Form.
The registration form will appear on your screen.
Download the application form.
You should print it out.
Enter all the details asked in the form.
Then add all your essential documents.
Send the form by ordinary post or speed post to the address given below
Nabanna, 14th Floor, 325 Sarat Chatterjee Road, Shibpur, Howrah-711102
Video Tutorial
Download Application Form
Selection Process of Nabanna Scholarship-
the selection process for Nabanna Scholarship is mentioned below
Candidates will be selected based on their previous exam marks.
Then, the Chief Minister's Office and CMRF Cell will process financial assistance.
The financial assistance will then be sent directly to the bank account of the beneficiaries
DO'S And DONT'S
Before applying for any scholarship program the applicant must keep these points in mind to avoid any kind of mishappening:-
Before submitting an application for a scholarship, students must review the requirements.
To apply, candidates must have a valid email address.
To apply, candidates must have a valid mobile number.
When applying, students must include a recent photograph.
To be considered for the scholarship, candidates must upload valid documents.
Don't wait until the deadline to apply for scholarships.
Contact Detail
The Assistant Secretary,
Chief Minister's Office,
'Nabanna'
325, Sarat Chatterjee Road
Howrah – 711 102
Furthermore, if you want to seek suggestions or enquire about anything, you can call on the given below numbers –
Telephone : (033)2214 1902 or (033) 2253 5278
Important Links
FAQ:-
1. What is the last date of the Nabanna Scholarship 2023?
Ans:-Prize Money Scholarship 2022 the last date is 31st December 2023.
2. Who will benefit from the Nabanna Scholarship 2023?
Ans:- students of West Bengal state will get the benefit of this scholarship.
3. What is the maximum amount of money available from the Nabanna Scholarship 2023?
Ans:-Selected students with Nabanna Scholarship worth up to INR 10,000.
4. Who is the Nabanna Scholarship 2023 aided by?
Ans:- West Bengal Government has launched Nabanna Scholarship 2023.
5. In which mode the Nabanna Scholarship 2023 is applied?
Ans:- This scholarship can be applied Offline Mode only
Hello friends I am an Engineering student. At one time I was looking for a scholarship. And right now I provide information about scholarships for all of India. By my website