Madhyamik Exam 2023 | Madhyamik Result 2023 | WB 10th Result 2023 | wbbse Madhyamik Result 2023 | Madhyamik Result Out Date 2023

Madhyamik Exam (Madhyamik Exam 2023) ended on March 4th. The discussion about the release date of Madhyamik Result 2023 is going on at the extreme. And more than 7 lakh candidates participated in this year's exam. After the corona pandemic, this year again like before, the Madhyamik exam was organized across the state. This Madhyamik Exam is the first biggest and most difficult exam of a student's life. Not only the examinees but also the parents are equally worried about this matter. Results are more worrying than exams. But this does not seem to be much cause for concern.
Stay connected with our website to know various scholarship and job recruitment information. Apart from this, you must join our Telegram channel and you will get all kinds of updates there
Check Madhyamik Result 2023 Online At Home.
Madhyamik exam ended last March WBBSE – West Bengal Board Of Secondary Education. President of West Bengal Board Of Secondary Education Ramanuja Ganguly informed everyone through a notification about the possible date of publication of this WB Madhyamik Result 2023. Madhyamik Result 2023 has not been given any comment on the exact date to be released. However, this notification has informed that this result will be published in the 19th May 2023, i.e. it is believed that the result will be published within 2 months of the end of the examination.
Now it is known when it will be published, now let's know how you can see this result first. Yes, you can definitely see it at school, but who would wait that long? Nowadays, in the era of mobile phones, you can complete this task at home.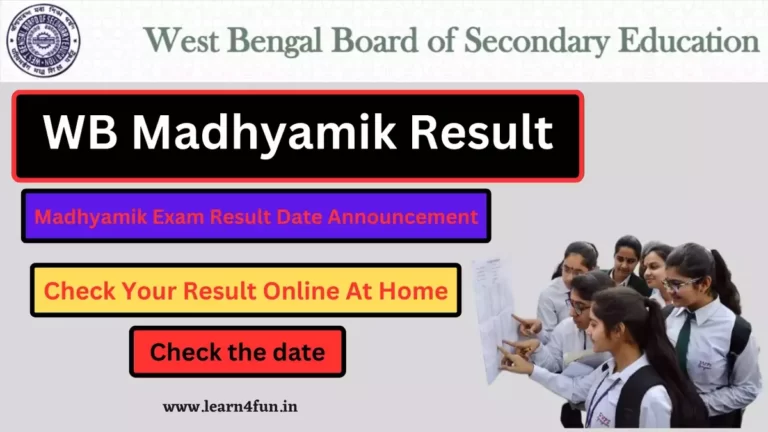 How to check Madhyamik Result 2023:-
You can check this result online.

Go to this website www.wbbse.wb.gov.in.

Then click on Madhyamik Result 2023 written option.

Enter your registration number and date of birth and your result will be shown to you.

You can also check the results by visiting these websites www.exametc.in, www.m.indiaresults.com, www.results.shiksha, www.schools9.com, www.fastresult.in.
ALSO, READ- Inspire Scholarship Cut-Off 2023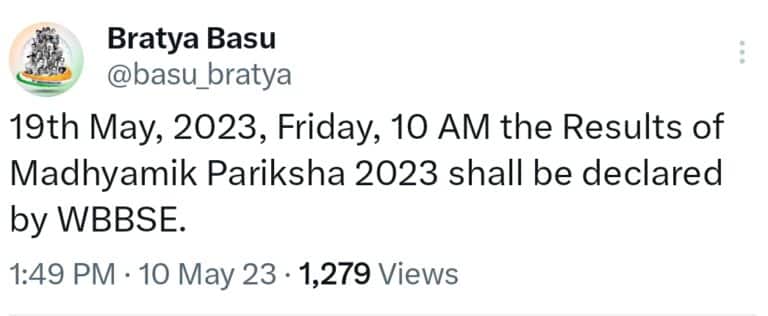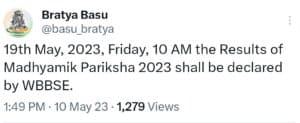 Important Point
You will check all these websites on the day of Madhyamik Result 2023

You can't see results on a single website for getting a lot of traffic.

Regardless of the result of this exam success does not stop for anyone.
ALSO, READ-CHSE Odisha 12th result 2023
Important Links
Hello friends I am an Engineering student. At one time I was looking for a scholarship. And right now I provide information about scholarships for all of India. By my website